We love planning Engagement sessions with our wedding couples. We always give creative guidance to ensure we put an elevated shoot together, starting with venue or location recommendations and outfit inspiration/guides. It's so much fun collaborating or brainstorming fun props or ideas to include for the session, depending on the vibe they're going for.
An engagement session is when we learn more about our couples and build trust before the wedding day, and we have fun doing them!
Here are 9 Fun Engagement Session Props and Ideas
A Car
Depending on the vibe you're going for, you can include many different types of cars in your engagement session. You can do modern luxury, classic, or a fun car like the Pink Figgy. If you own a vehicle you want to incorporate, you can do that too!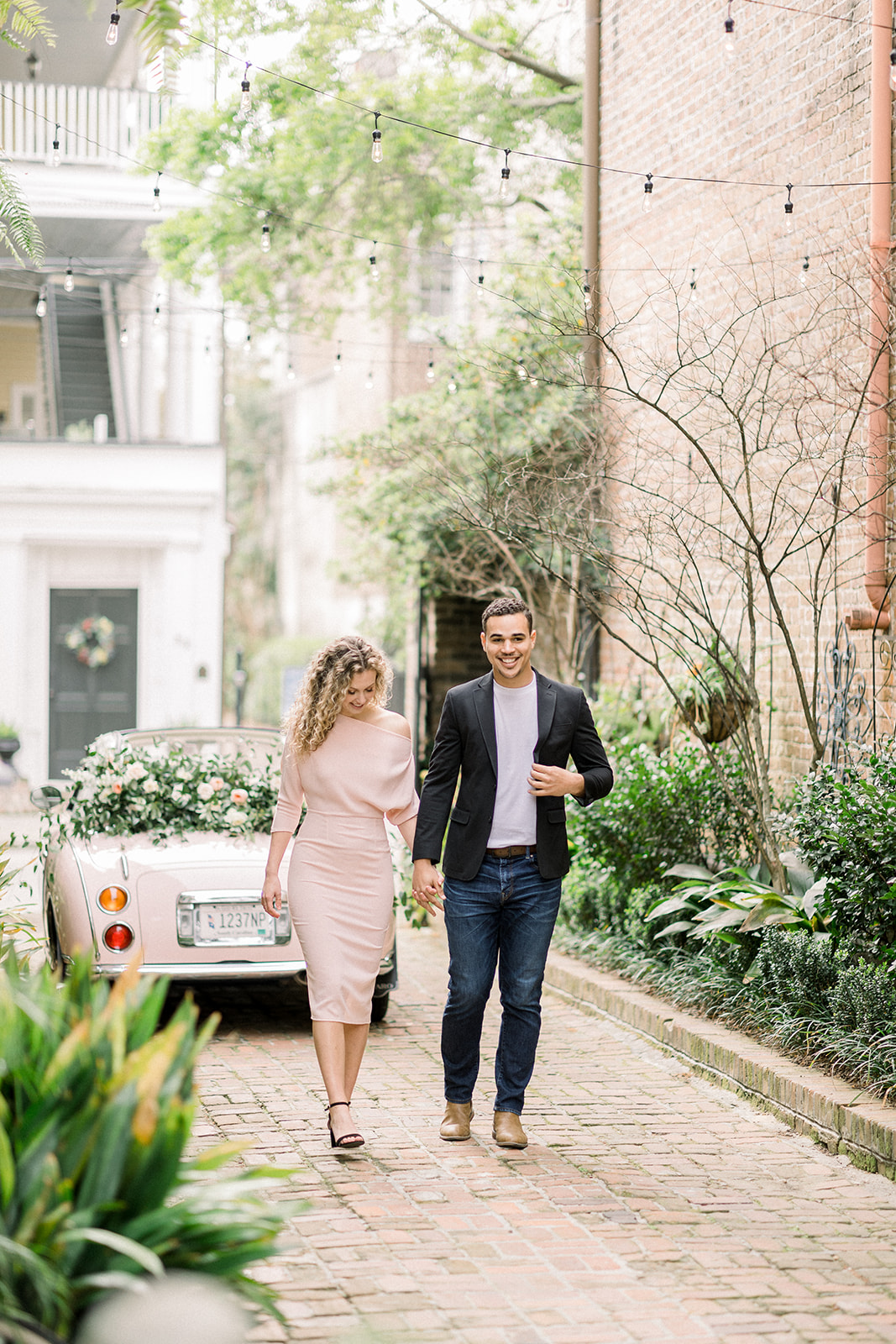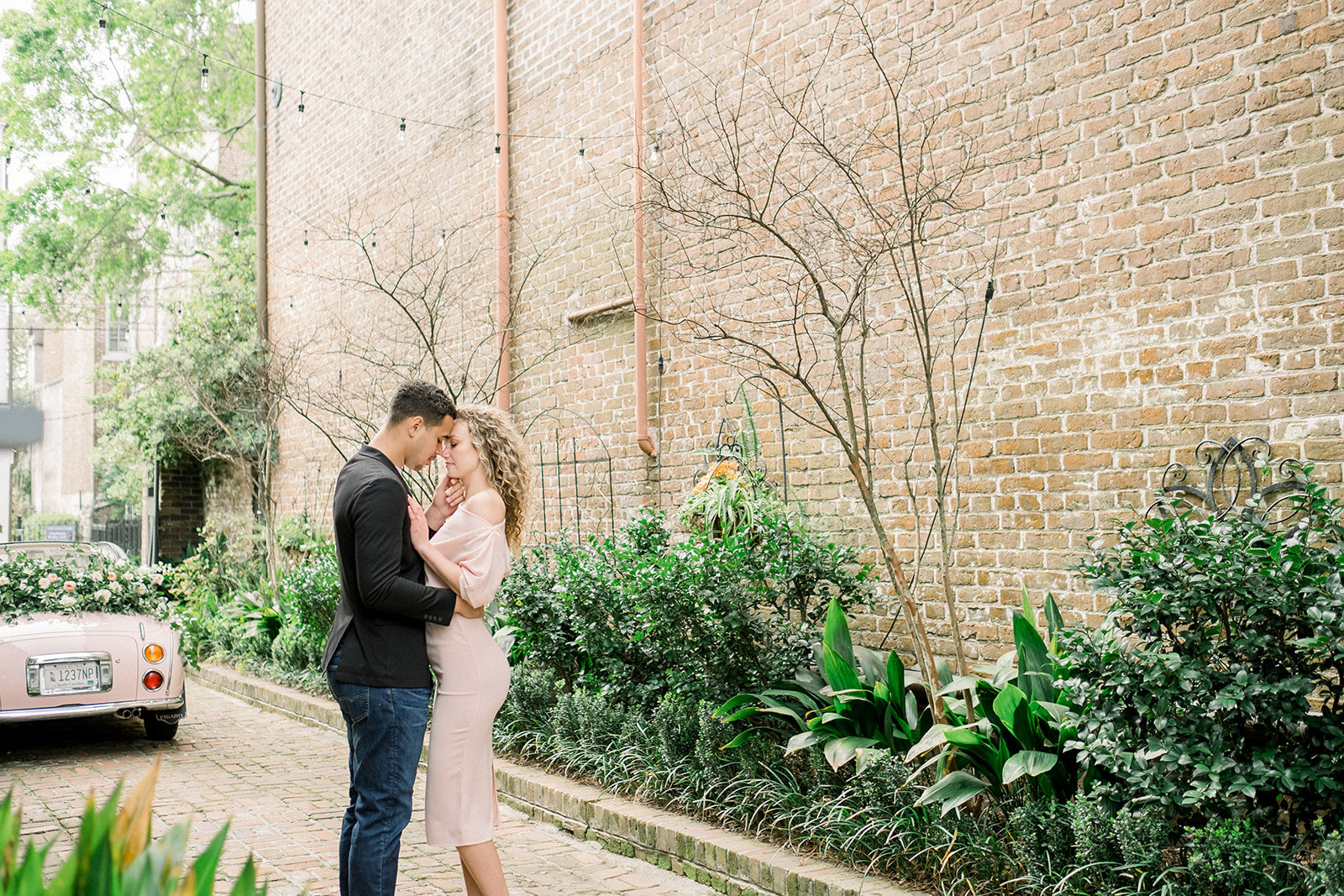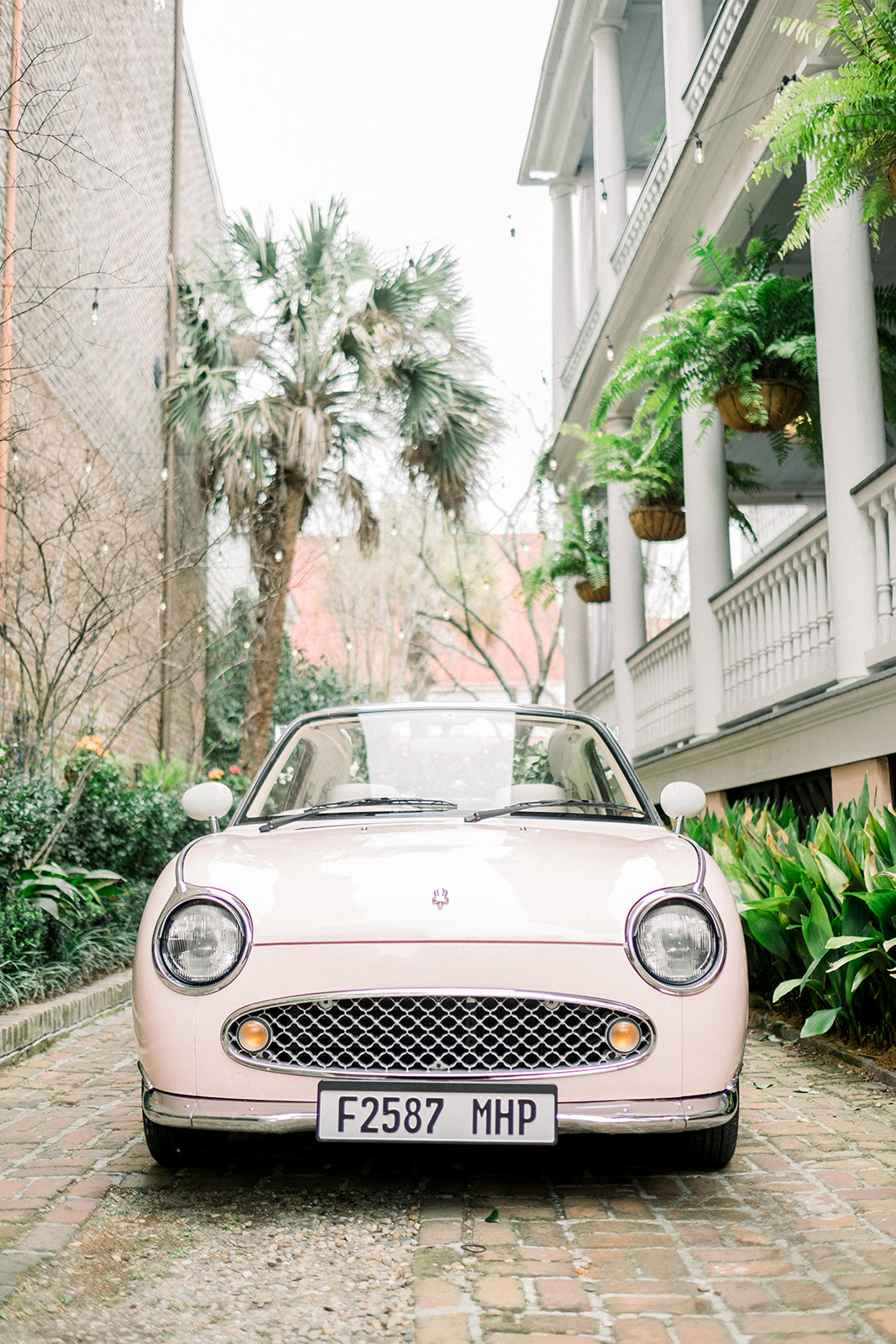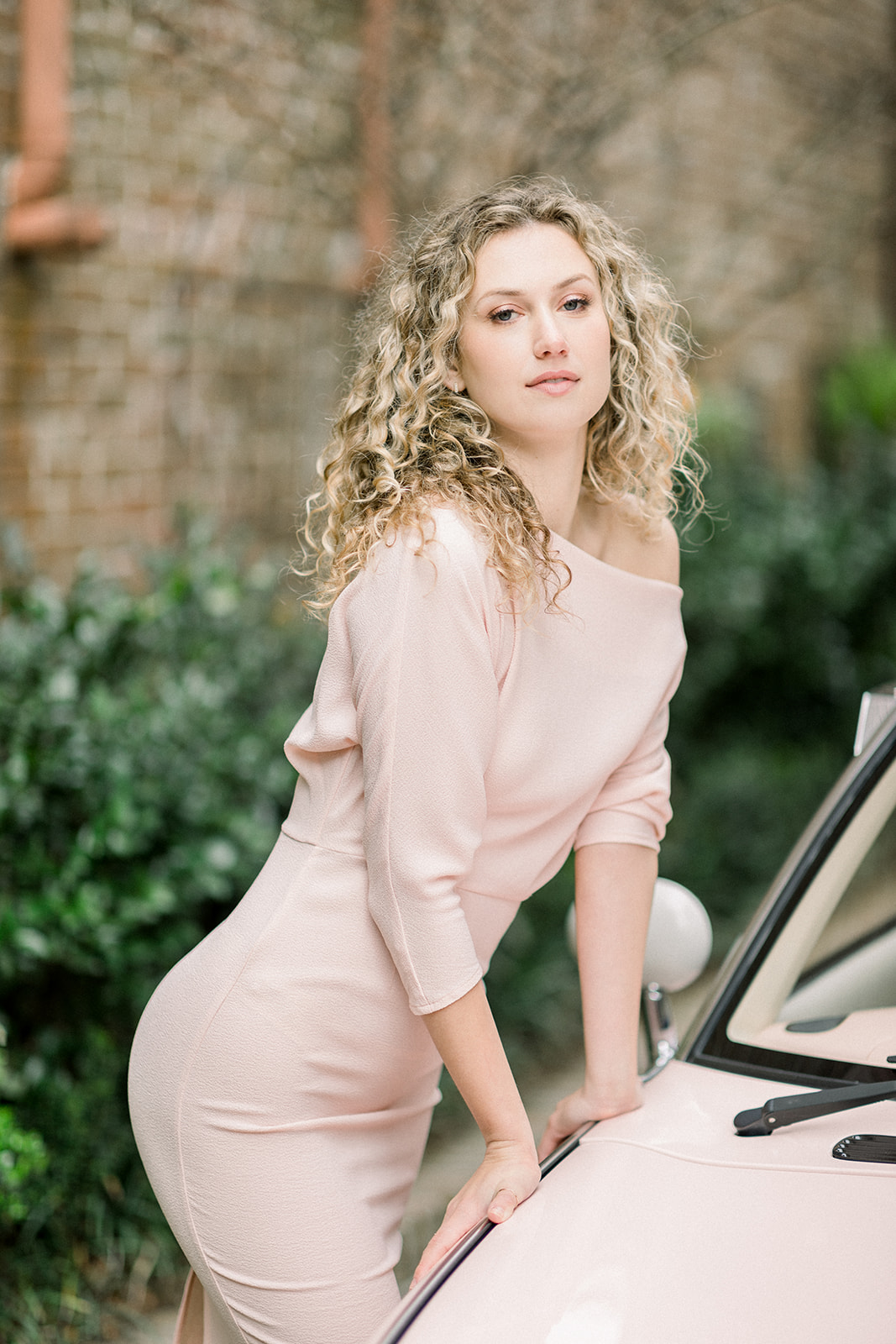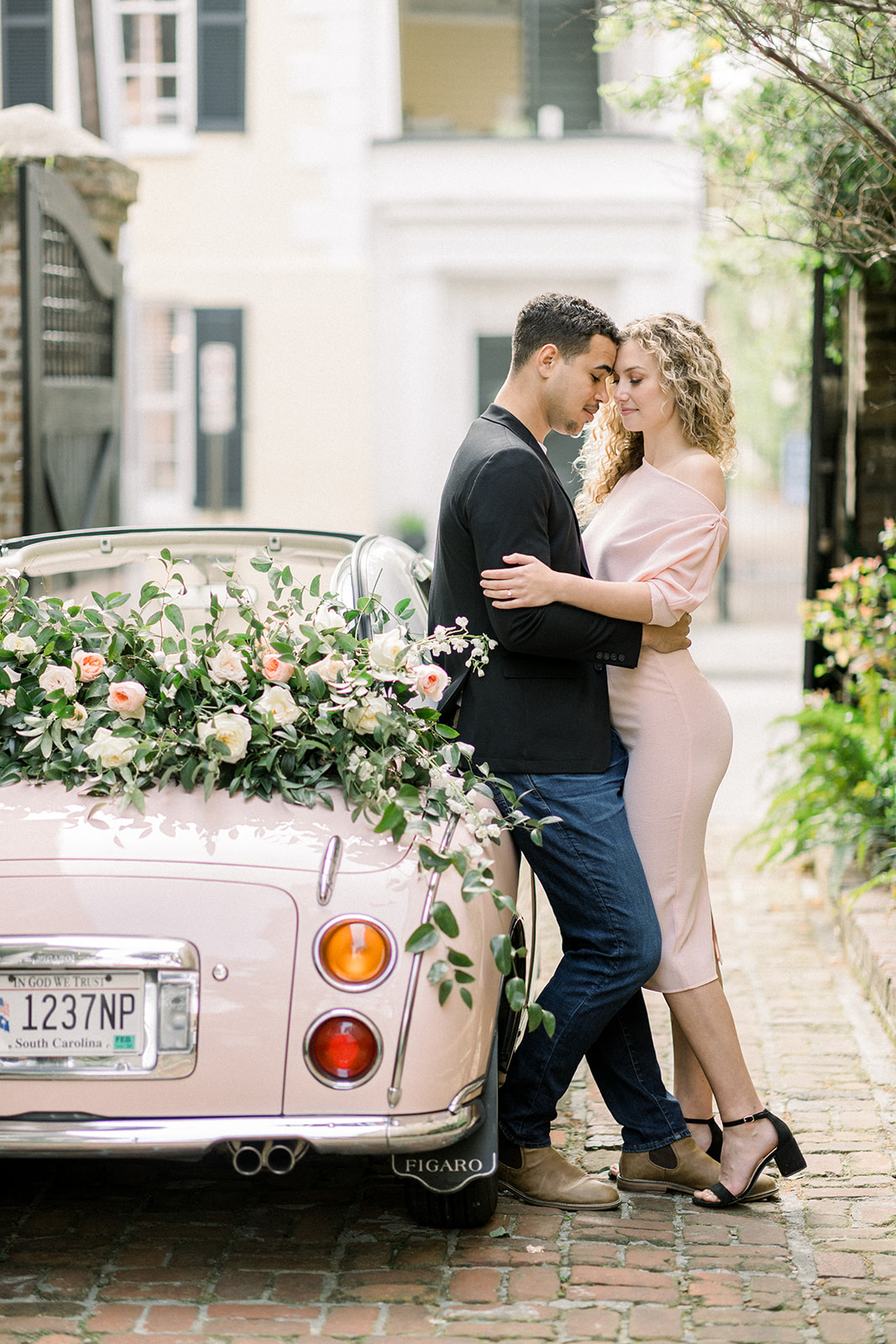 Photos from Adorn Collective Workshop.
Champagne or Bubbly
Pop the bubbly; you're getting married! This is probably our favorite engagement session prop! It is always fun to pop a bottle towards the end of the session. Check out Olivia + Josh's engagement session where we went all over Los Angeles for reference of bubbly fun!
In-home or in a Studio
What's better than being in the comfort of your own home? Engagement sessions can be scary sometimes, so having your session at home is a great way to feel comfortable. It can also be a fun, more intimate, and romantic vibe!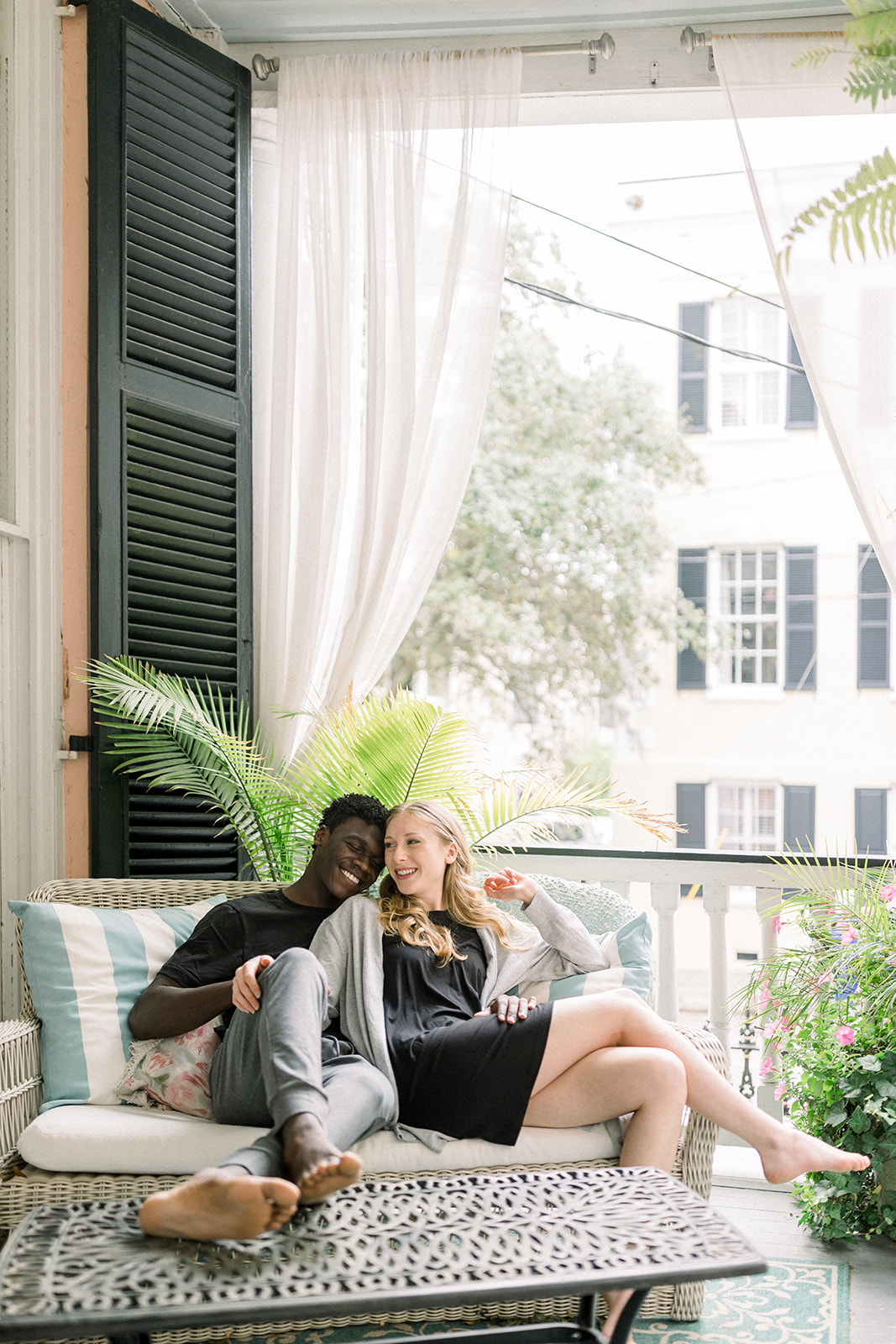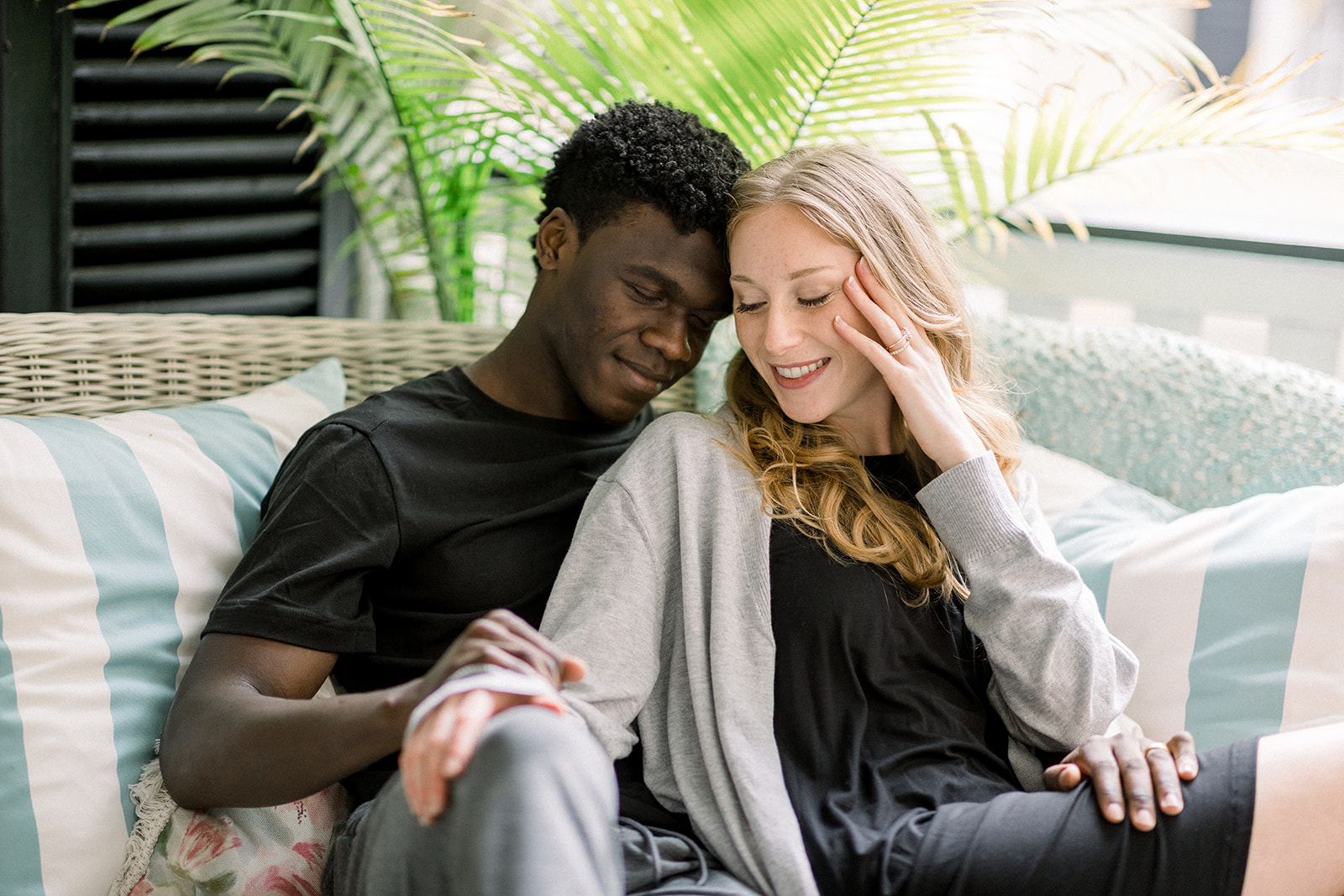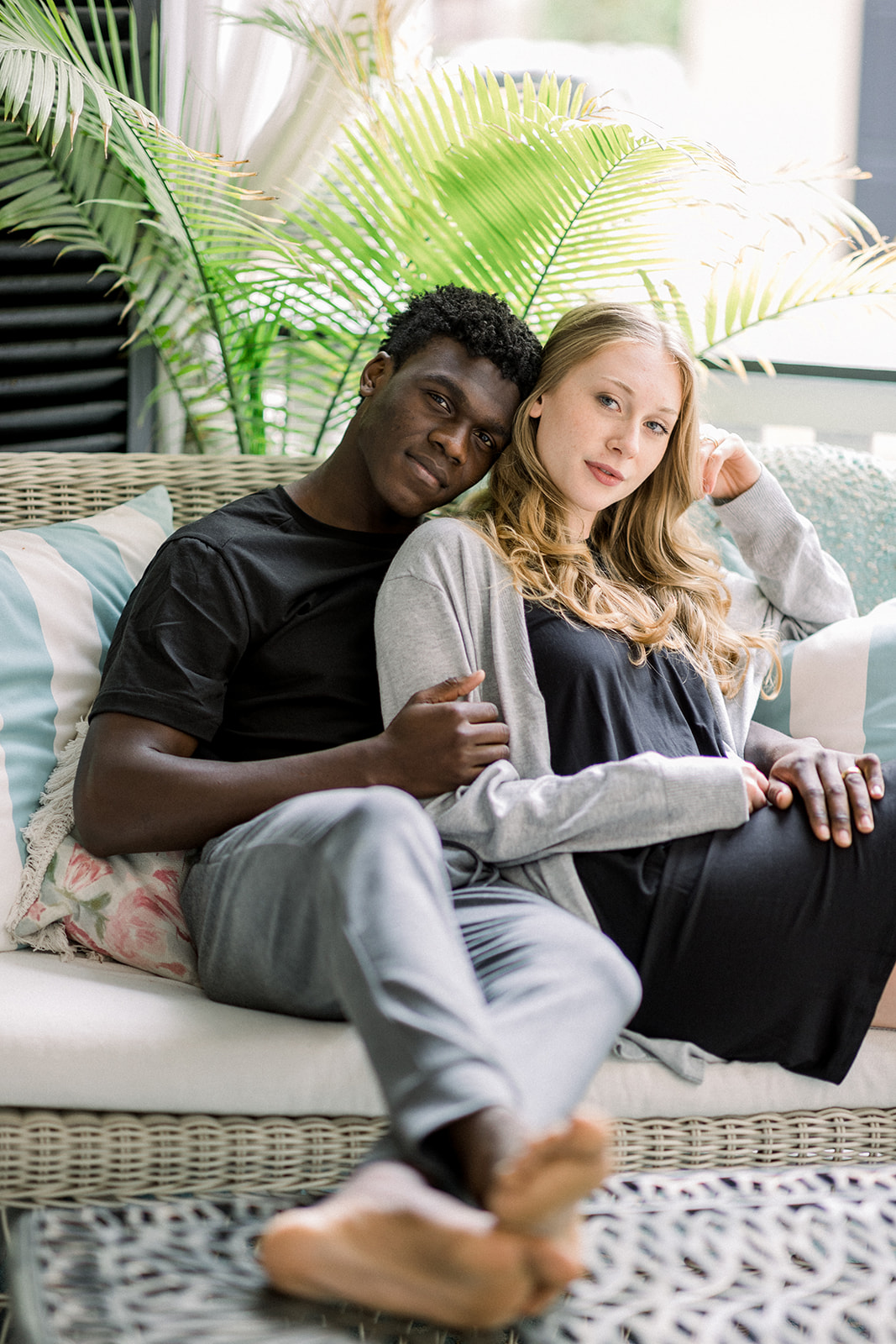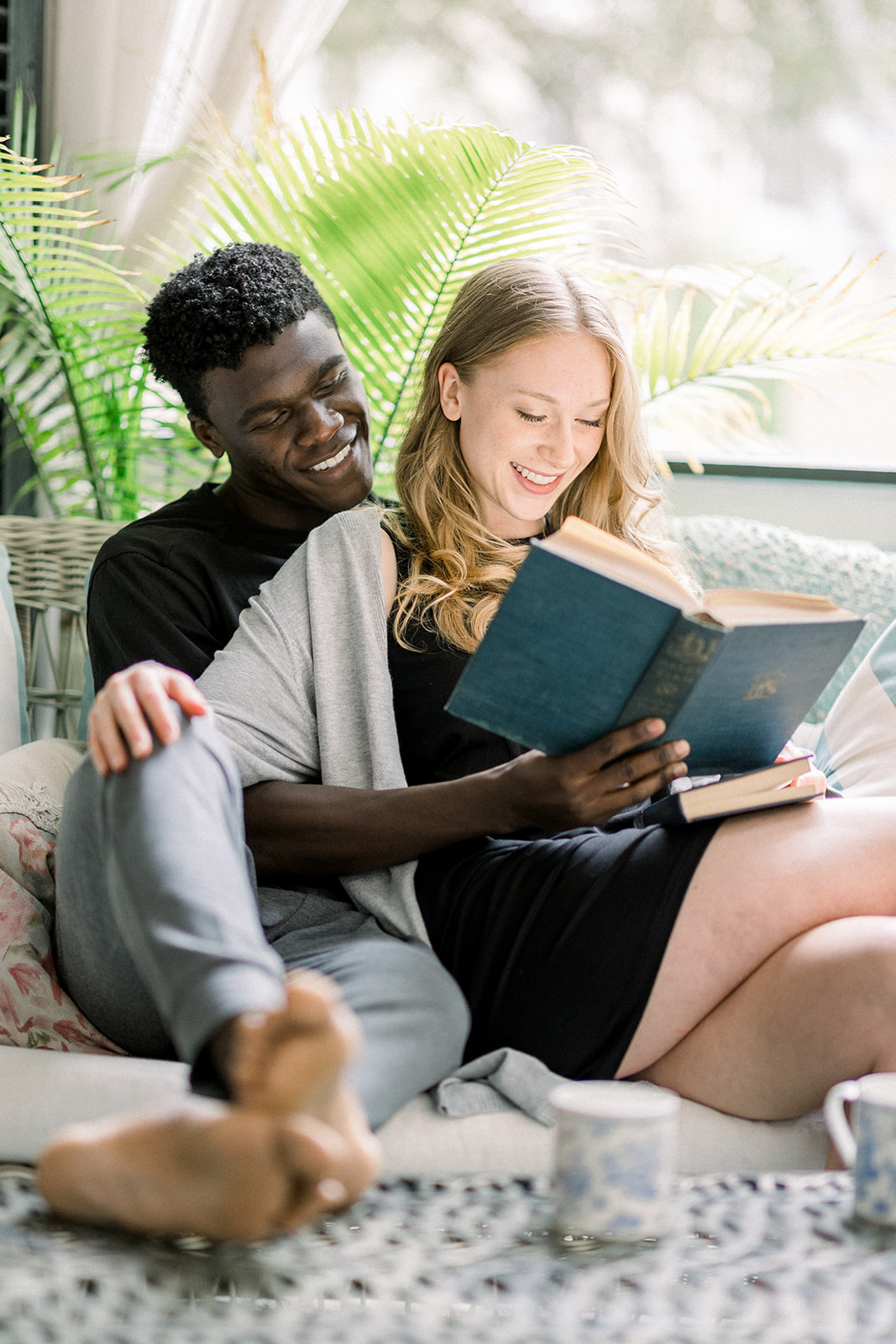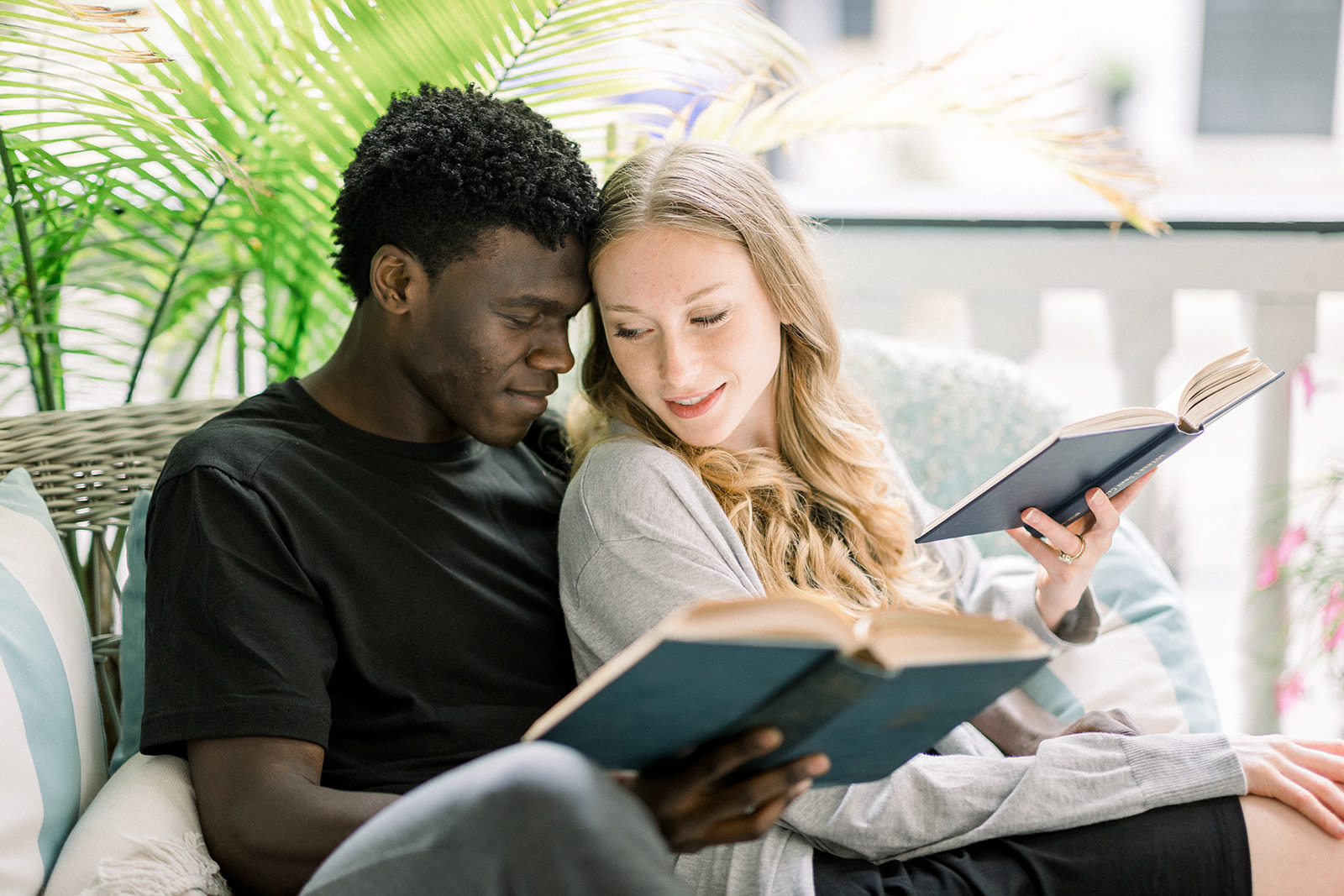 Photos from Adorn Collective Workshop.
Motorcycle
One of the tricks to get the groom-to-be excited for the engagement session is to include or incorporate things they love. For Diana and Kevin's engagement session, we included Kevin's motorcycle, it was terrific, and he was so happy. See for yourself!
Floral Bouquet
It was a dream shooting an engagement session at Sunstone Villa just a few weeks ago! Not only that, but we were able to collaborate with Wild and Behold Florals to put together a gorgeous floral bouquet for our special couple, Danielle and Daniel! Including a bouquet helps you also feel comfortable with holding the bouquet on your wedding day.
Planner: Radiant Love Events
Your Favorite Cafe
Many first dates start with a cup of coffee at your favorite local cafe. Including a cafe in your engagement session is a fun way to create more of a "lifestyle" setting for your session!
A Camera
Whether you are a photographer or want to add a fun, interactive part to your session, we love the idea of bringing a camera to your session! Bringing a camera can symbolize your career together as photographers, or it can symbolize you capturing each other at the moment during each phase of your life! Look at the smiles on their faces; aren't they having so much fun with their camera?!
Bike
Incorporating a bike into your session is such a great idea for a small-town engagement session! You can fill your basket with flowers to create more fun and wedding-related look. We can ride around the city laughing!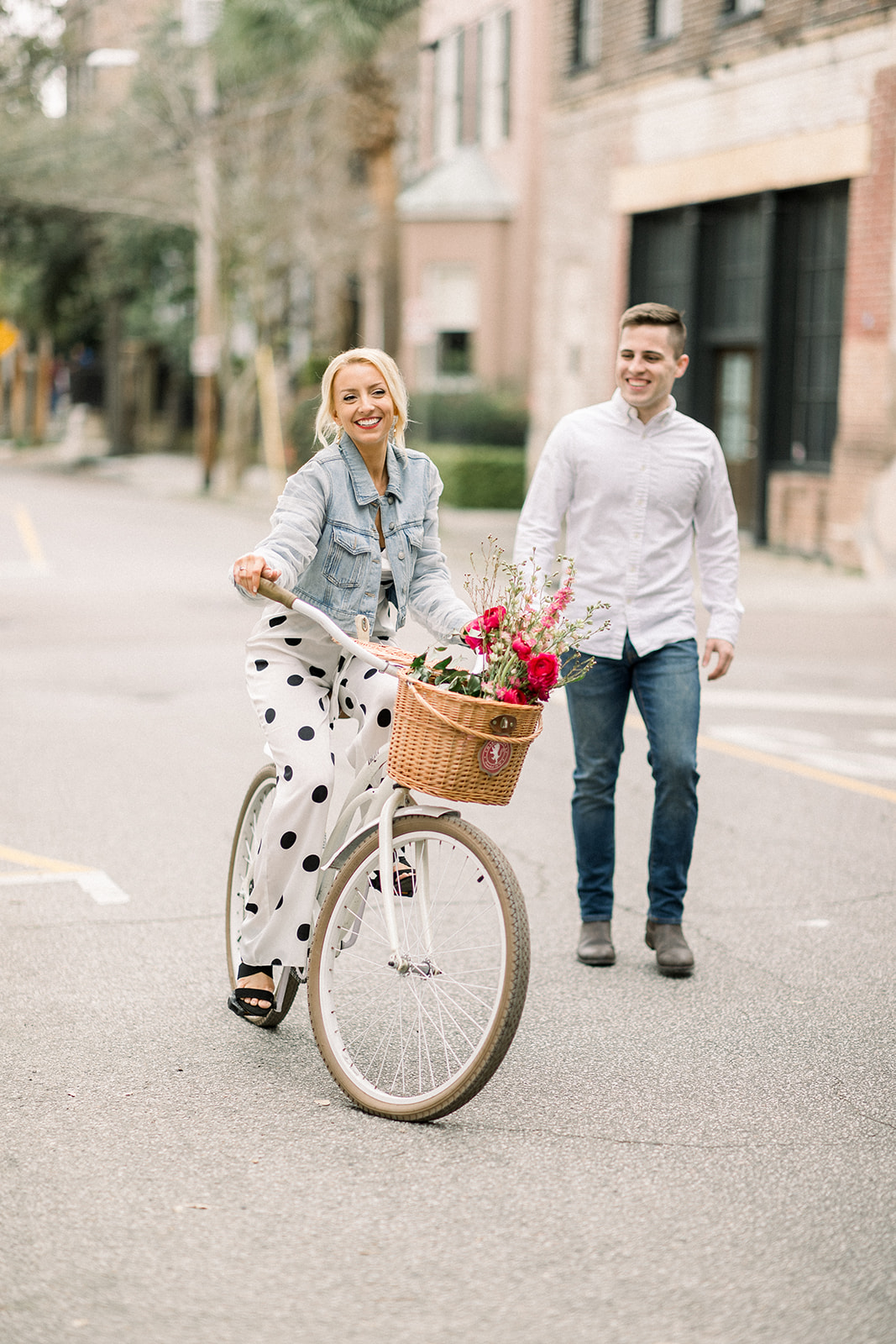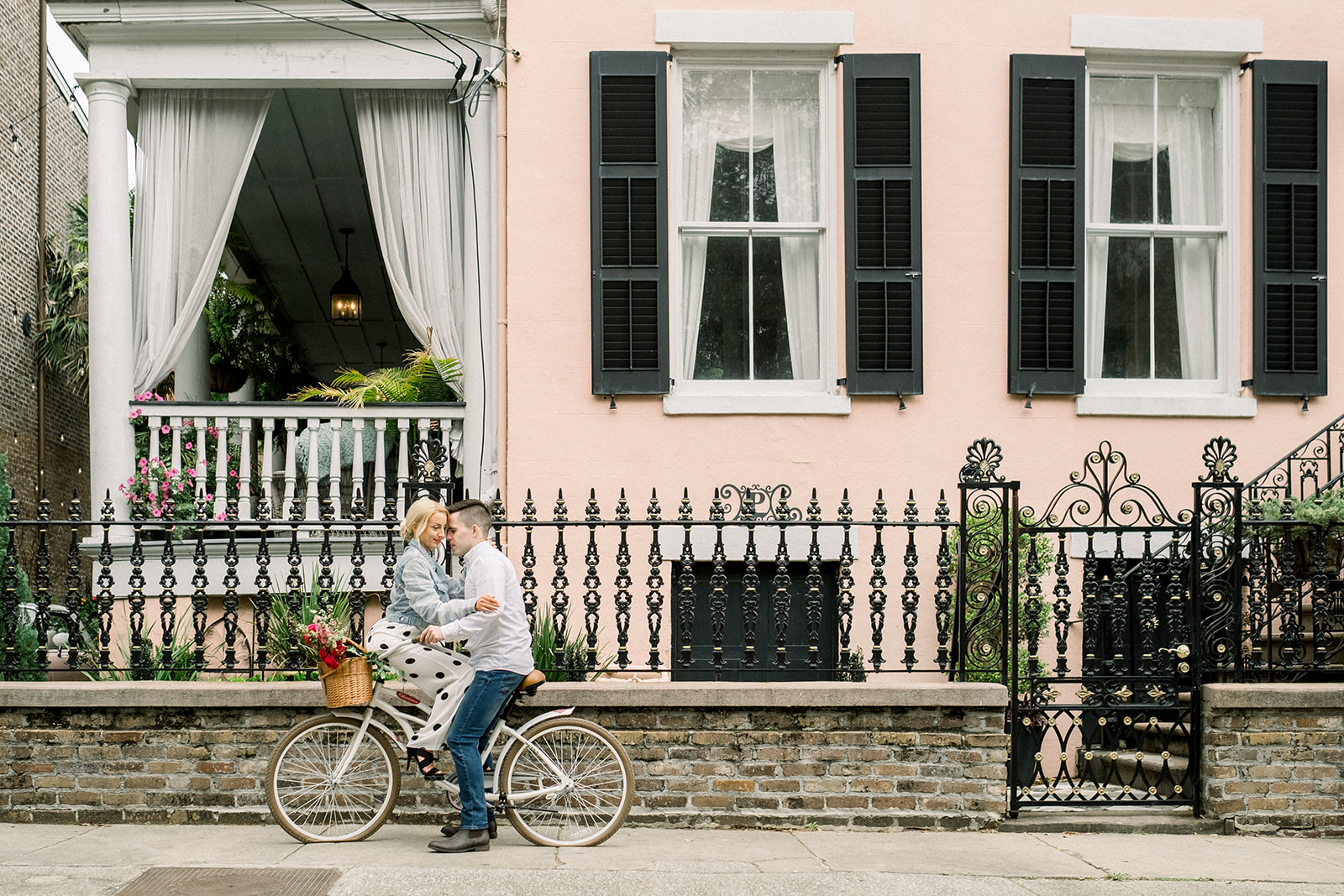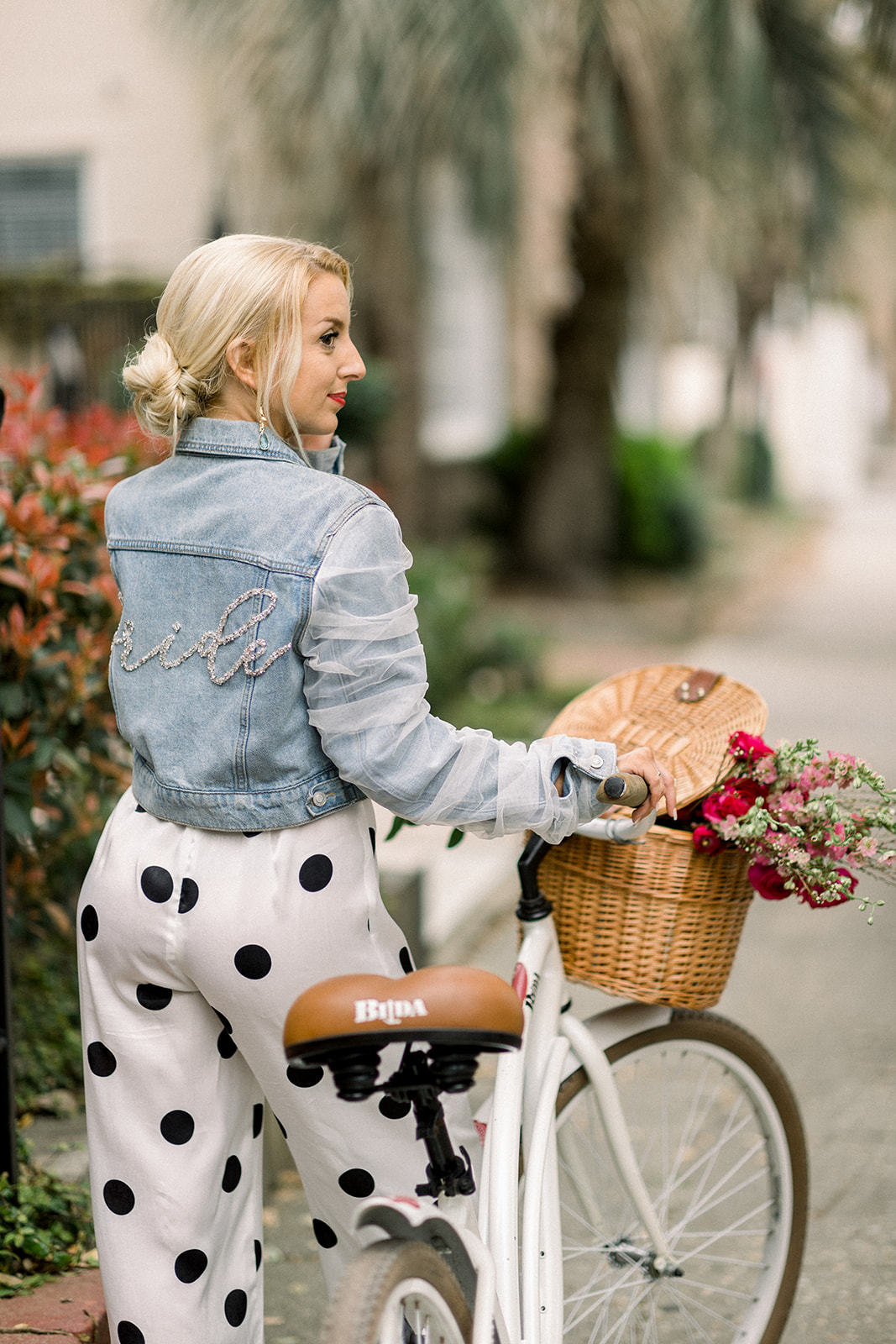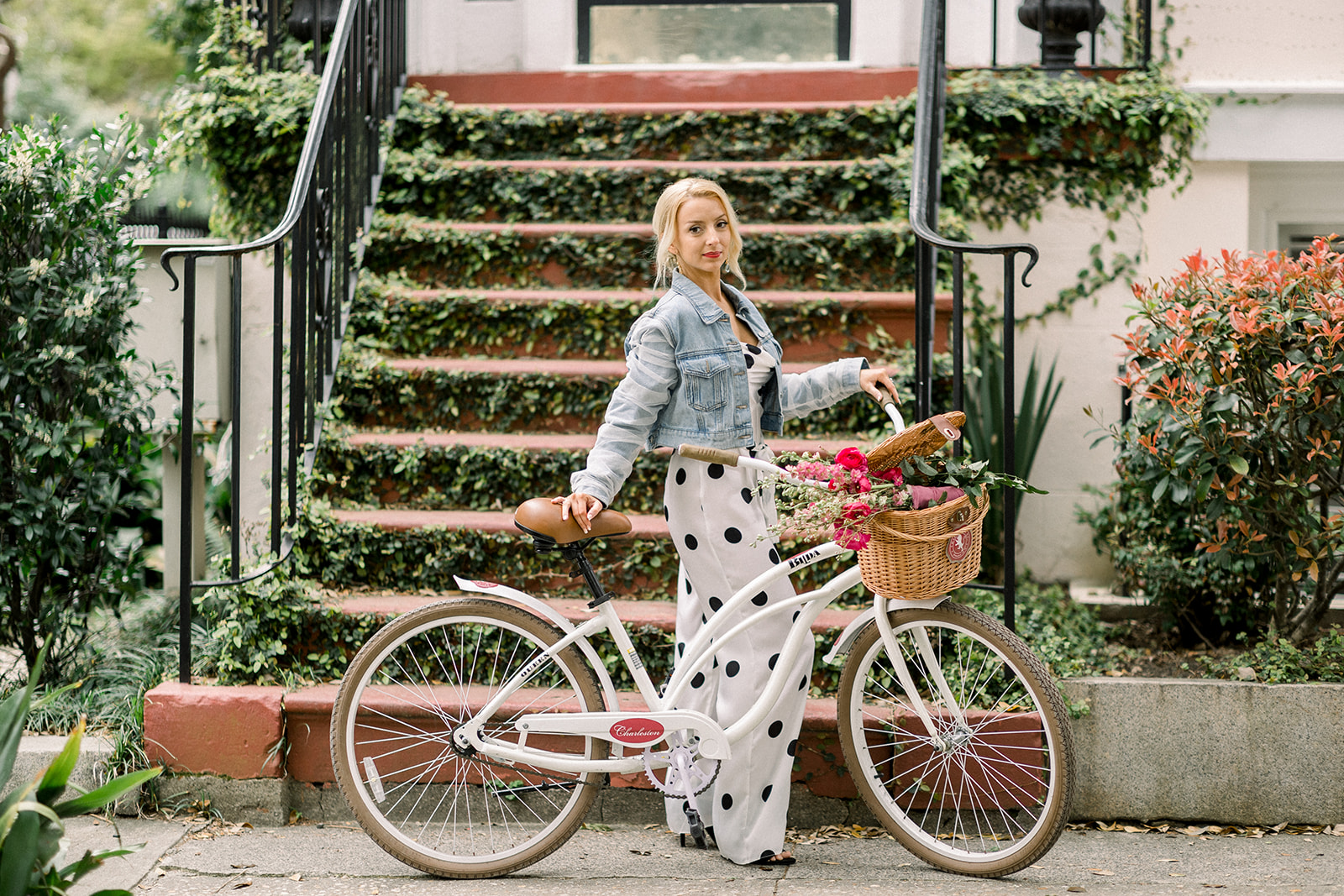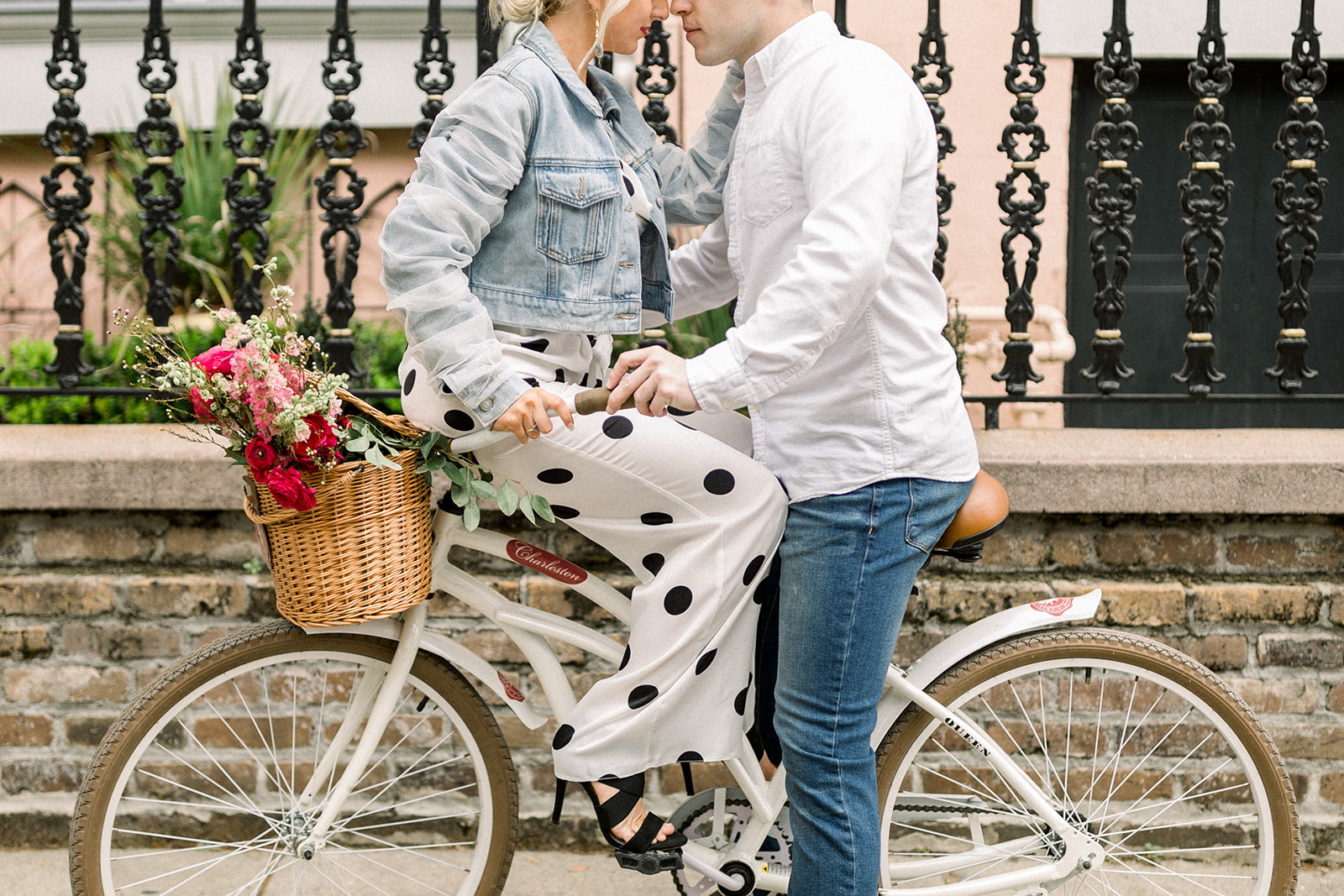 Photos from Adorn Collective Workshop
Your Cute Pup
It's the cutest when our couples bring their pups for their engagement sessions. Your dog is a part of your family, and they are on this new journey with you, so incorporating them is a must!
Please let your photographer know beforehand so they can recommend locations that will allow your pups to come along!
We hope some of these ideas spark an interest in your session; if you have something else in mind, let's do it! We can't wait to capture you during your engagement session! We can't wait to chat.